If you're looking for a natural way to manage pain, reduce anxiety, or boost your energy levels, bali kratom might be just what you need. This powerful herbal supplement has been used for centuries in Southeast Asia as a traditional medicine and is now gaining popularity around the world.
Bali kratom is derived from the leaves of the mitragyna speciosa tree, which grows mainly in Indonesia and other parts of Southeast Asia. It's known for its unique blend of alkaloids that provide a range of benefits to those who use it.
Whether you're new to kratom or have tried other strains before, bali kratom is definitely worth considering if you're looking for a natural way to improve your health and well-being.
In this article, we'll explore the history and origin of bali kratom, its benefits, how to use it effectively, and where to find it.
The History and Origin of Bali Kratom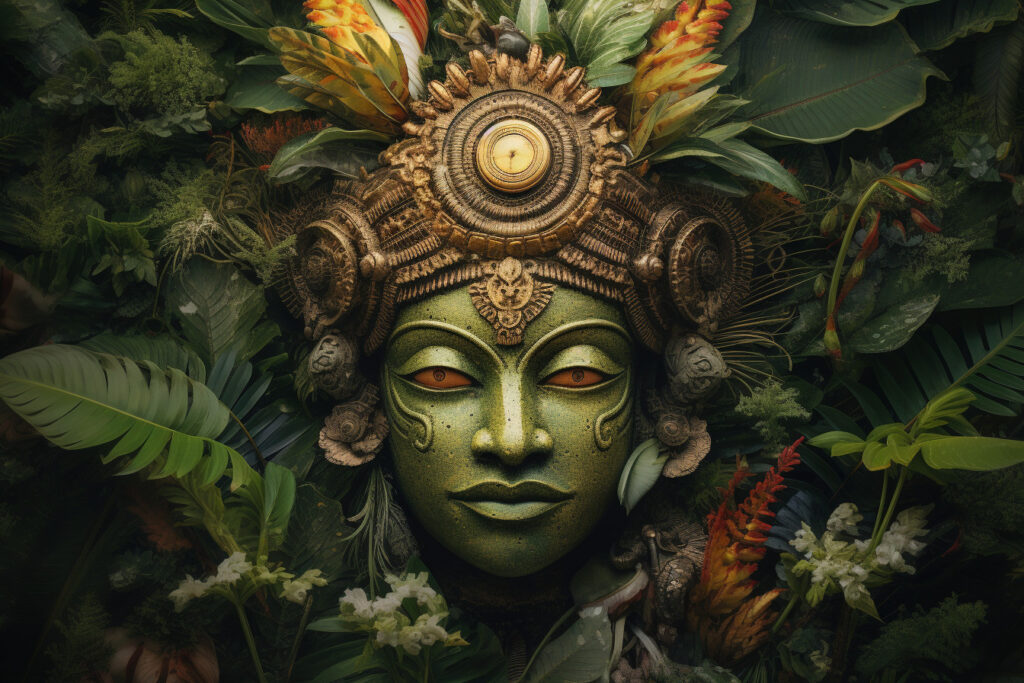 Discover the fascinating story of how Bali Kratom came to be, tracing its roots back to the lush jungles of Southeast Asia.
Historically, kratom has been used in traditional medicine by indigenous communities for centuries due to its natural healing properties.
Bali Kratom is a specific strain that is highly valued for its potent effects and cultural significance.
Bali Kratom is grown on the island of Bali in Indonesia, where it thrives in the tropical climate.
There are several varieties and strains of kratom, but Bali Kratom stands out as one of the most popular due to its unique alkaloid profile.
This strain is known for its strong pain-relieving properties and ability to induce relaxation.
Its popularity has spread worldwide, making it a go-to choice for those seeking an all-natural remedy for stress and anxiety.
The Benefits of Bali Kratom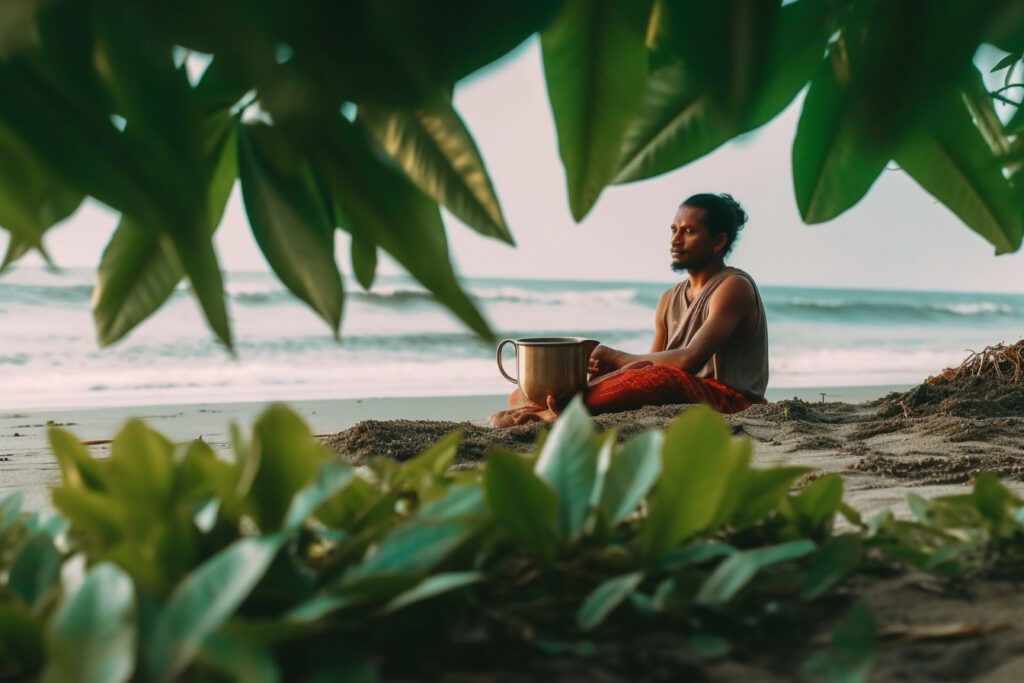 You'll love how Bali Kratom can improve your overall well-being and give you a renewed sense of energy to tackle your day-to-day activities.
One of the primary benefits of Bali Kratom is its ability to provide pain relief. It's said to be effective for managing chronic pain, headaches, and migraines. The alkaloids present in Bali Kratom bind with the receptors in our brain responsible for pain reception, thus reducing the sensation of discomfort.
Another benefit of Bali Kratom is its ability to reduce anxiety levels. Studies have found that kratom has anxiolytic properties, which means it can help alleviate symptoms associated with anxiety disorders such as panic attacks, social anxiety, and generalized anxiety disorder. The active compounds in Bali Kratom interact with neurotransmitters in our brain responsible for regulating mood and emotions, resulting in a calming effect on the mind and body.
If you're looking for a natural way to manage your chronic pain or reduce your stress levels, consider giving Bali Kratom a try!
How to Use Bali Kratom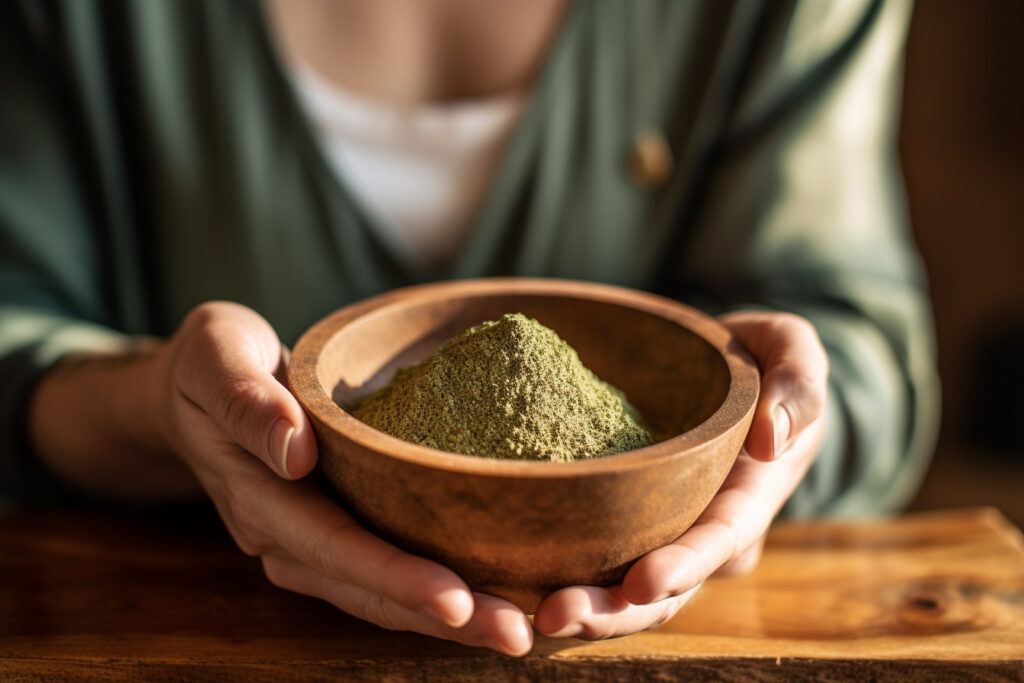 Learning the proper techniques for using Bali kratom can provide a multitude of health benefits and enhance your overall well-being. To make the most out of this natural supplement, it's important to determine the right Kratom dosage for your body's needs. The amount of Kratom you should take varies depending on several factors such as weight, age, and tolerance level.
Here are four tips to help you use Bali kratom effectively:
Start with a low dose: It's recommended to start with 1-2 grams of Bali kratom powder and increase gradually until you reach your desired effect.

Take on an empty stomach: For maximum absorption, it's best to take Bali kratom on an empty stomach.

Choose the right strain: There are different strains of Bali kratom available such as red vein, green vein, and white vein. Each strain has unique properties that cater to specific needs.

Stay hydrated: Drinking plenty of water throughout the day will help prevent dehydration caused by Kratom use.
Incorporating these tips into your Bali kratom routine can help you achieve optimal results while avoiding any adverse effects that may come from incorrect usage or overconsumption.
Where to Find Bali Kratom
If you're looking to purchase Bali Kratom, there are several options available to you. Online retailers offer a wide variety of strains and often provide detailed information about the product.
Local health food stores may also carry Bali Kratom, but their selection may be more limited.
If you plan on using Bali Kratom regularly, buying in bulk can be a cost-effective option. Consider all your options and choose the one that best suits your needs.
Online Retailers
Looking for the best place to buy Bali kratom online? Look no further than these top retailers.
When it comes to finding the best brands of Bali kratom, customer reviews are a great way to gauge quality. Take some time to read through reviews and find a retailer with positive feedback from satisfied customers.
It's important to also consider legal regulations and safety concerns when purchasing kratom online. Make sure you choose a retailer that follows all applicable laws and regulations, and that prioritizes safety in their production process.
With these factors in mind, you can confidently purchase high-quality Bali kratom from one of these top online retailers.
Local Health Food Stores
You can easily find health food stores in your area that carry Bali Kratom, a popular herbal supplement known for its pain-relieving and mood-enhancing properties. Not only does this allow you to conveniently purchase it without the hassle of online shopping, but you also have the opportunity to support local farmers who may supply these stores with organic-certified products.
In fact, many health food stores prioritize working with local farmers who practice sustainable agriculture and obtain organic certification for their kratom products. This ensures that the product you're purchasing is not only of high quality but also free from harmful chemicals or additives.
So if you want to experience the benefits of Bali Kratom while supporting ethical and environmentally-friendly practices, be sure to check out your local health food store's selection.
Buying in Bulk
If you're looking to save some money on your Bali Kratom purchases, buying in bulk might be the best option for you. By purchasing larger quantities of this popular strain, you can enjoy significant cost savings while having a steady supply at your disposal.
However, before making any bulk purchases, it's important to consider the benefits and risks associated with doing so. One of the biggest advantages of buying Bali Kratom in bulk is the cost savings. When purchased in large quantities, many vendors offer discounted prices that can significantly lower the overall cost per dose.
Additionally, by having a large stockpile of kratom powder or capsules on hand, you won't have to worry about running out anytime soon. However, it's important to note that buying too much at once could lead to overconsumption and potential adverse effects such as nausea or dizziness. It's essential to take precautions when purchasing in bulk and ensure that you have appropriate storage space available to keep your kratom fresh and safe for consumption.
Conclusion: Is Bali Kratom Right for You?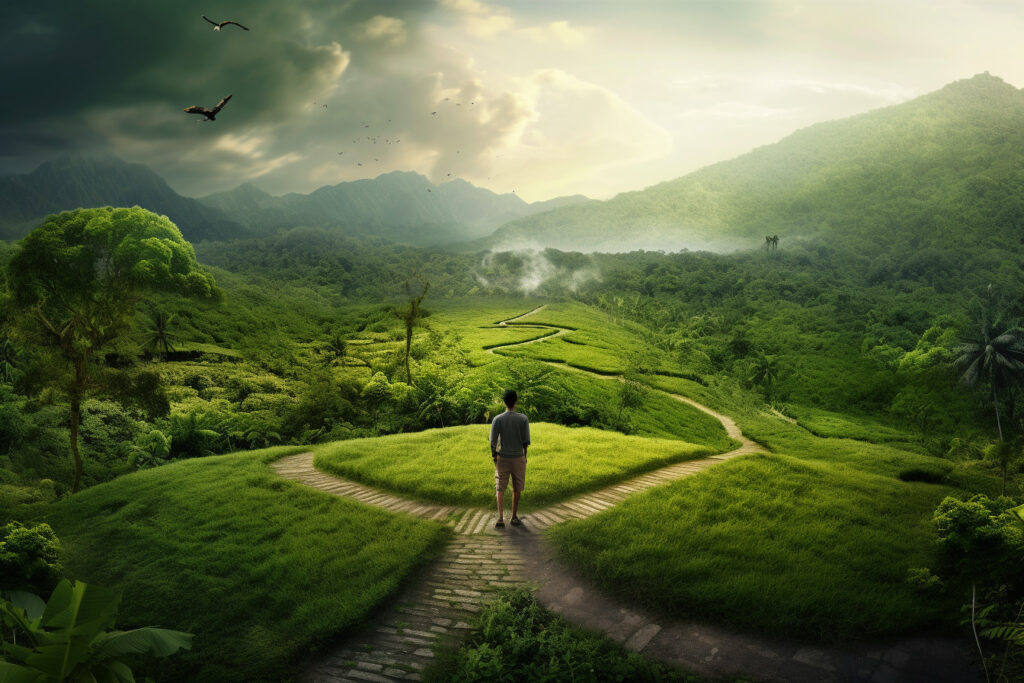 So, in the end, it all comes down to whether or not Bali Kratom is the perfect fit for your personal needs. While there are both pros and cons to buying this strain in bulk, it ultimately depends on how much you use and how frequently you take it.
If you're a regular user who relies on Bali Kratom for pain relief or other health benefits, then purchasing in bulk may be a cost-effective option for you. However, if you're a new user or only take Bali Kratom occasionally, buying in smaller quantities may be more practical.
It's also important to follow dosage recommendations carefully and start with a low dose before gradually increasing as needed. Additionally, make sure to purchase from a reputable vendor that lab-tests their products to ensure purity and potency.
Ultimately, whether or not Bali Kratom is right for you depends on your own unique circumstances and needs.
Frequently Asked Questions
What is the legal status of Bali Kratom in different countries?
When it comes to the legalization status of kratom, it varies greatly from country to country. Some countries have fully legalized its use, while others have banned it completely.
However, regardless of its legal status, kratom has significant cultural significance in many parts of the world. In some cultures, it's used for medicinal purposes to treat everything from pain to anxiety. In other cultures, it's used as a recreational drug or even as part of religious ceremonies.
Despite its controversial reputation and varying legality around the world, kratom remains an important part of many people's lives and traditions.
Are there any potential side effects or risks associated with using Bali Kratom?
When considering the potential benefits of any substance, it's important to also be aware of any potential risks or negative effects. This holds true for kratom as well. It's essential to take the proper dosage and not exceed recommended amounts in order to avoid long-term effects and addiction risk.
While kratom has been shown to have some positive effects, such as pain relief and improved mood, there are also potential side effects that can occur with misuse. These can include nausea, dizziness, and even seizures in extreme cases. Therefore, it's important to educate oneself on the proper use of kratom before incorporating it into one's routine.
What is the difference between Bali Kratom and other strains of Kratom?
When it comes to kratom strains, there are a variety of options available. Each strain has its own unique properties and can be used for different purposes. Some strains are known for their energizing effects, while others are more relaxing.
Bali Kratom is one such strain that stands out from the rest due to its origin and cultivation in Bali, Indonesia. The warm and humid climate of Bali provides perfect growing conditions for this strain, which is why it's popular among kratom users worldwide.
One of the main things that sets Bali Kratom apart from other strains is the different forms it's available in. You can find Bali Kratom in powder form or as capsules, extracts, and tinctures. This versatility makes it easy to consume and incorporate into your daily routine.
Can Bali Kratom be used for medicinal purposes?
Looking to use kratom for its medicinal benefits? It's important to note that dosage recommendations vary depending on the intended effect.
Kratom has been used for centuries in Southeast Asia as a natural pain reliever, mood enhancer, and energy booster. Some studies suggest that it may also have potential benefits for anxiety, depression, and opioid addiction. However, more research is needed to fully understand its effects and safety profile.
If you're considering using kratom for medicinal purposes, it's crucial to speak with your healthcare provider first and start with a low dose to assess your tolerance and response.
How does Bali Kratom compare to other natural remedies for pain relief and relaxation?
When exploring natural remedies for pain relief and relaxation, there are several options to consider. Some people turn to traditional practices like acupuncture or yoga, while others may try herbal remedies such as kava or valerian root. However, Bali Kratom has gained popularity in recent years for its potential benefits in anxiety relief and relaxation.
This natural remedy boasts several benefits, including improved mood and increased energy levels. While there are some drawbacks to using Bali Kratom, such as the potential for addiction and withdrawal symptoms, it remains a popular option for those seeking alternative methods of pain management and stress reduction.
When comparing Bali Kratom to other natural remedies, it's important to consider individual needs and consult with a healthcare professional before beginning any new treatment regimen.
Conclusion
So, is Bali Kratom right for you? The answer depends on what you're looking for.
If you want a powerful and versatile strain that can provide pain relief, relaxation, and an energy boost all at once, then Bali Kratom is definitely worth trying.
Its unique blend of alkaloids makes it one of the most popular and sought-after strains on the market. However, it's important to remember that every individual's body chemistry is different, so results may vary.
It's always recommended to start with a small dose and gradually increase until desired effects are achieved. Also, make sure to purchase from a reputable vendor and do your own research before consuming any form of kratom.
Overall, Bali Kratom has been used for centuries by locals in Southeast Asia for its many benefits. It may just be the natural solution you've been searching for!