Buy the Best Kratom Powder Online – Quality Guaranteed!
Raw, fresh, and clean kratom powder. Picked from the plant, ground into a fine powder and packaged for your delight.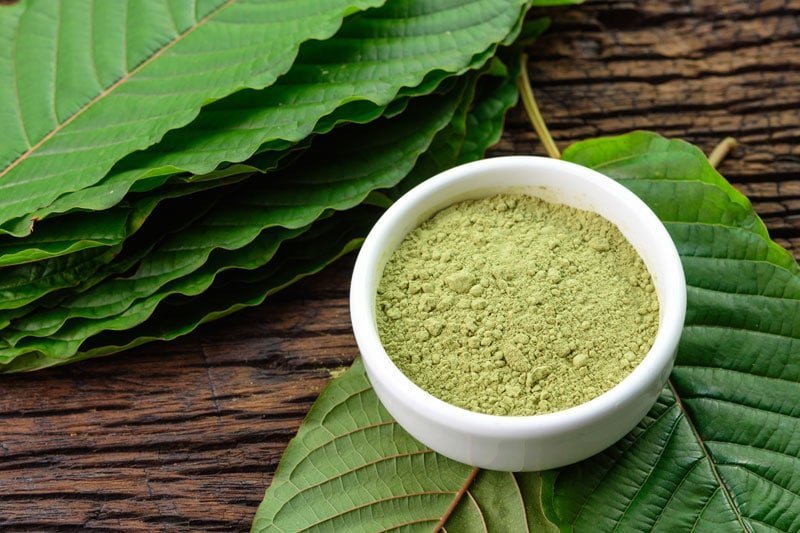 Top 10 Benefits To Phoria's High Quality Kratom Powder
Are you looking for a natural, safe way to improve your mental and physical wellbeing? Look no further than Phoria's High Quality Kratom Powder! This all-natural supplement has been gaining popularity among people seeking a natural remedy. And with good reason – there are numerous benefits that come with taking this herbal supplement. In this article, we'll take a look at the top 10 benefits of taking Phoria's High Quality Kratom Powder.
This powerful herbal supplement is harvested from the leaves of the Mitragyna Speciosa tree, which is native to Southeast Asia and has been used by traditional cultures in the region for centuries. Kratom powder can be taken as a tea or mixed into food and drinks, making it an easy way to incorporate health-promoting goodness into your day. It contains alkaloids that interact with your body's opioid receptors, resulting in improved mental clarity and energy levels, as well as relief from pain and anxiety.
So what else can you expect when you take Phoria's High Quality Kratom Powder? Read on to find out more about this incredible supplement, and why it should be part of your daily routine!
1. Improved Mental And Physical Well-Being
The first benefit of Phoria's high quality kratom powder is improved mental and physical well-being. Kratom powder has long been known to promote a feeling of calm and relaxation, helping to reduce stress and anxiety levels. It also helps alleviate chronic pain, allowing users to feel better and more productive in their daily lives. Many have reported improved sleep patterns after taking this natural supplement, as it helps them achieve a more restful night's sleep.
Kratom powder can also provide a boost of energy when taken in smaller doses. This makes it especially beneficial for those whose energy levels are often low and need an extra boost to get through the day. Additionally, it helps improve focus and concentration so that users can be more productive with their work or studies. Lastly, it can help enhance mood by providing feelings of happiness and euphoria when taken in higher doses.
All these benefits contribute to the overall improvement in mental and physical well-being that Phoria's kratom powder provides. By taking advantage of its therapeutic properties, users can experience greater peace of mind and enhanced body functioning for an overall healthier life. Not only does this supplement bring about an increased sense of physical balance and clarity, but it also brings about emotional stability for many users due to its calming effects on the body's hormones. As such, Phoria's kratom powder is an ideal choice for those looking to improve their overall health without resorting to dangerous pharmaceutical drugs or other potentially harmful treatments.
2. Increased Energy Levels
The second benefit of Phoria's high-quality kratom powder is increased energy levels. This is a direct result of the natural compounds found in the blend, which can give you an energy boost without relying on potentially harmful stimulants. The increased energy levels can help you stay focused and productive throughout the day, giving you more time to focus on tasks that require more mental effort.
Additionally, this energy boost can help improve your physical performance and enable you to exercise for longer periods of time. This means that when you take Phoria's high-quality kratom powder, you might even find yourself with improved stamina and endurance when it comes to working out. So not only will it benefit your mental wellbeing but also your physical health too!
Finally, the increased energy levels provided by Phoria's unique blend can help reduce fatigue and exhaustion after long days at work or school. You'll be able to enjoy life more and have more control over how productive you are each day. On top of that, this extra energy can make it easier for those struggling with chronic fatigue to get through their day with ease. So if you're looking for a natural way to increase your energy levels without relying on harsh stimulants, then Phoria's high-quality kratom powder could be just what you need!
3. Stress And Anxiety Relief
Stress and anxiety can take a toll on your physical, emotional, and mental well-being. Fortunately, Phoria's high quality kratom powder may offer some relief from this. Kratom has been used for centuries as an anti-anxiety aid due to its sedative properties. It helps to relax the body and mind by inhibiting the release of hormones such as cortisol and adrenaline that cause stress and anxiety.
Those who have taken Phoria's kratom powder have reported feeling calmer after taking it. This is because kratom acts on the body's opioid receptors, which can help reduce feelings of anxiety and depression. In addition, it has been found to be effective in reducing pain and improving sleep quality, both of which are also associated with lower levels of anxiety.
For those looking for a natural way to manage their stress or anxiety levels, Phoria's high quality kratom powder may be worth considering. Those who have tried it report experiencing increased relaxation and improved moods with minimal side effects—a welcome break from traditional pharmaceutical treatments that can come with unpleasant side effects. With its unique blend of alkaloids, you can be sure you're getting the best possible product when you choose Phoria's kratom powder.
4. Improved Mood And Cognitive Function
Mood and cognitive function are two key elements to feeling good, so it's no wonder that Phoria's high quality kratom powder can help with both. Kratom has been used for centuries in Southeast Asia to help people manage stress and anxiety, but more recent research suggests that the plant may be a useful tool for improving mood and cognitive function as well.
Kratom contains several alkaloids that interact with the body's opioid receptors, which has been shown to improve mood. In addition, kratom has also been associated with increased mental clarity and focus. This is due to its ability to increase energy levels while still providing a calming effect. Many users report feeling more positive after taking kratom, which is likely due to its effects on the brain's reward system.
Phoria's high quality kratom powder is an ideal choice for anyone looking to improve their mood or cognitive function. It contains potent doses of alkaloids that have been proven effective at managing stress and anxiety while also providing a boost in energy, mental clarity, and overall wellbeing. With such powerful benefits, it's not surprising that many people have turned to this natural remedy as part of their regular health routine.
5. Potent Natural Pain Relief
When it comes to natural pain relief, Phoria's high quality kratom powder is a great option. Kratom contains compounds that have been shown to be effective at relieving mild to moderate pain. It also helps to reduce inflammation and can help improve overall wellbeing.
Unlike other types of pain relief, which may cause side effects, kratom doesn't produce any serious negative consequences. That makes it a much safer alternative compared to over-the-counter or prescription medications. Plus, you don't need a prescription and it's easy to get your hands on, making it an attractive choice for those who want effective pain relief without the hassle.
Kratom has long been used as an herbal remedy in traditional Asian medicine, and its pain-relieving properties are well documented. Studies have shown that kratom can be just as effective at relieving chronic pain as pharmaceuticals without the risk of addiction or overdose. With Phoria's high quality kratom powder, you can be sure that you're getting a powerful natural remedy for your aches and pains – one that has been proven safe and effective time and time again.
6. Improved Digestion
Digestion can be a tricky thing. Poor digestion can lead to a host of issues, from bloating and gas, to abdominal cramps and constipation. Fortunately, Phoria's high quality kratom powder may help improve digestive health. Kratom contains alkaloids that act as natural laxatives, allowing the body to naturally expel waste and toxins more effectively. Plus, it helps reduce inflammation in the gut which can cause some of those uncomfortable digestive symptoms.
The anti-inflammatory properties of kratom can also help to reduce other digestive issues like irritable bowel syndrome (IBS). IBS is a chronic condition that causes abdominal pain, bloating, and changes in bowel habits. It's often difficult to treat due to its various causes and triggers. However, kratom has been found to be effective at reducing symptoms associated with IBS such as cramping, diarrhea, gas and bloating.
In addition to its overall digestive benefits, kratom also helps promote healthy gut flora. Healthy gut flora is important for nutrient absorption — it helps break down food so your body can better absorb the vitamins and minerals it needs to stay healthy. Kratom's alkaloid content supports healthy bacteria growth in the intestines which leads to improved digestion over time — helping you get the most out of your meals!
7. Boost To The Immune System
Boosting the immune system is a key benefit of Phoria's high quality kratom powder. This superfood contains alkaloids like mitragynine and 7-hydroxymitragynine, which act as natural immunomodulators. These alkaloids have been found to reduce inflammation and enhance immunity by stimulating the production of white blood cells that fight off infection and disease. The alkaloids also help to regulate the body's response to stress, which helps to protect it from environmental toxins and strengthen its ability to resist illness.
In addition, Phoria's kratom powder also contains flavonoids, polyphenols, and other antioxidants that help protect against oxidative damage. These compounds work together to strengthen the body's defenses against invaders such as bacteria and viruses. The antioxidants also help to neutralize potentially harmful molecules known as free radicals, which can contribute to premature aging and even chronic diseases like cancer.
By incorporating Phoria's high quality kratom powder into your diet, you can improve your overall health and well-being while giving your immune system a much-needed boost. Not only will you be able to fight off infections more effectively, but you'll also enjoy increased energy levels, improved digestion and better overall health in the long run. So why wait? Start taking advantage of this amazing superfood today!
8. Improved Focus And Concentration
Kratom powder has many benefits, and improved focus and concentration is just one of them. It's a popular supplement among those who need to stay sharp throughout the day. It works by stimulating the brain's neurotransmitters, which helps create alertness and clarity.
The effects are felt almost immediately after taking it. Most users report feeling more focused and able to think more clearly within minutes of taking it. Additionally, kratom powder can help reduce stress-related symptoms such as anxiety and depression, which can make staying focused even harder.
Overall, kratom powder provides an array of advantages for its users. It can help boost your focus and concentration while also improving your overall mental wellbeing. For those looking for a natural supplement to support their cognitive needs, kratom powder is worth considering.
9. Enhanced Libido
Kratom powder from Phoria has a number of benefits that can help people find balance in their lives. One of these is enhanced libido. For men and women who are looking to increase their sex drive, this can be an ideal way to do it. Taking kratom powder helps reduce stress levels, allowing people to feel more relaxed and ready for intimate encounters. Kratom powder contains alkaloids that affect the body's hormones and neurotransmitters, which can lead to improved libido and better sexual performance.
Many people have reported increased energy levels after taking kratom powder, which can also contribute to increased libido. Not only does having more energy make you feel better physically, but it also makes it easier to stay in the mood for longer periods of time during sexual activities. This effect is often more pronounced when a person takes a higher dose of kratom powder than when they take a lower dose. Taking too much kratom can have adverse effects on the body, so it's important to follow dosage instructions carefully and start with small amounts before increasing the dosage as needed.
In addition to increased energy and reduced stress levels, kratom powder also has been known to improve overall health and wellness due its anti-inflammatory properties. This means that people who take kratom may find that their bodies are able to perform better overall, including during sexual activities. It's important to note that while there is evidence that kratom can help with improved libido, it should never be used as a replacement for medical advice or treatment from your doctor or other healthcare professionals.
By following directions carefully and consulting with your doctor if necessary, you may find that Phoria's high quality kratom powder provides numerous benefits — one of them being an enhanced libido!
10. Improved Sleep Quality
Sleep plays an essential role in our overall health and well-being. Not getting a good night's sleep can have serious consequences, including fatigue, poor concentration, and irritability. Phoria's high quality kratom powder is designed to help improve your sleep quality so you can wake up feeling refreshed and ready for the day ahead.
The kratom powder contains active alkaloids that may promote relaxation and restful sleep. Plus, it can also help reduce stress and anxiety levels that interfere with your ability to get a good night's rest. With regular use of this powder, users may experience improved sleeping patterns, making it easier to fall asleep quickly and stay asleep throughout the night.
By using Phoria's high quality kratom powder, you can enhance your body's natural ability to fall asleep quickly and enjoy a deep, restorative sleep. You'll wake up feeling energized, refreshed, and ready to tackle whatever lies ahead without worrying about the negative effects of insufficient sleep. Try it today for better slumber tomorrow!