Buy the Best Kratom Powder Online – Quality Guaranteed!
Raw, fresh, and clean kratom powder. Picked from the plant, ground into a fine powder and packaged for your delight.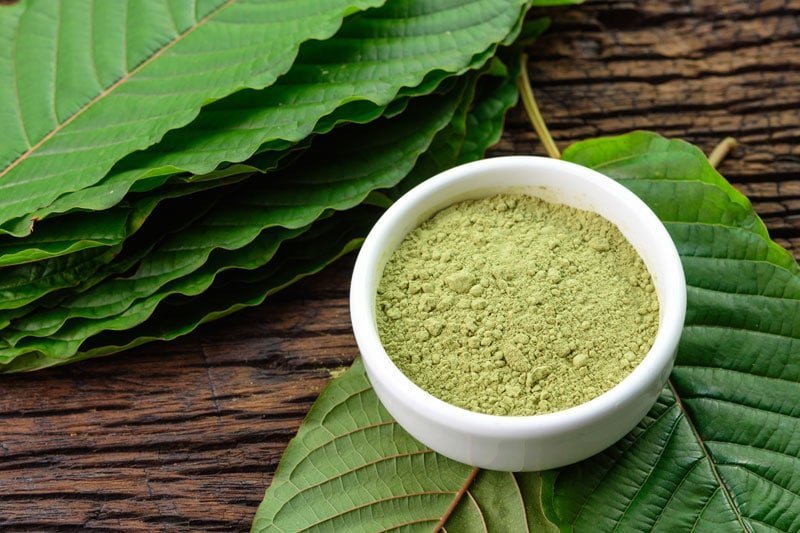 Kratom Strains: The Top Choices From Phoria
We carry over 10 different unique strains of kratom powder and kratom powder mixtures to satisfy your demand. These same strains have been with us for nearly 10 years and have been cloned from different areas of the world and planted on our private kratom farm in Indonesia to retain kratom sustainability in the wild. When it comes to kratom, each strain contains alkaloids and each strain has different alkaloid ratios producing different effects on human physiology. Many people often think theres only one type of kratom, and that kratom is kratom but that is far from the truth. Below we will indulge you in some of the knowledge we have come across being in the kratom business for over 10 years. The main dictating factors on seperating kratom strains are where they come from and what color veins and stems the leaf has. There are four main colors of kratom leaf veins including red vein, green vein, white vein and yellow vein.
Red Vein Kratom
Red veined kratom leaves are the most prominent strain of kratom available and have bright, visible red veins and stems reaching out through the leaf. These strains are well-known to produce analgesic and sedative effects compared to other kratom strains.
Red Maeng Da is one of the most popular red vein kratom strains available and has a long history of being the go-to red vein kratom strain. It is believed through selective pollination, kratom farms engineered this strain to have as many health benefits as possible.
Borneo Red Vein is another strain we carry similar to Red Maeng Da. The differntiating factors between these two strains is imply location. Borneo has some of the perfect conditionins for kratom trees to grow so we quickly hopped on the Borneo bandwagon and cloned this strain for growth on our private farm.
Red Bali is another strain we sought out due to constant demand. The Red Bali strain comes from the island of Bali and has a few unique characteristics to it including availability. Red Bali is one of the most dominant strains on the island and is easily available, even during the dry season.
Out last strain in the red vein category is Red Dragon. This is not technically a strain but more of a custom mixture developed by us. Red Dragon is a combination of all of our red veined strains to incorporate the most diverse and broad full spectrum of red veined kratom alkaloids.
White Vein Kratom
White vein kratom is the #1 pick-me-up strain and is most widely known for its energizing effects.
We offer a few different types of white vein kratom. White Maeng Da is the most well known due to the age of its strain. We have been growing and manufacturing white maeng da kratom for over 10 years. It is one of our original strains and continues to be one of the most well-liked.
Borneo White Vein is a strain we have cloned from Borneo and brought to our private farm as well. This strain is known for its high dose of naturally occuring alkaloid, 7-Hydroxymitragynine. In small doses this strain gives you killer energy and at larger doses it can become very sedative with analgesic effects so pay attention to your dosage on this one.
Green Vein Kratom
Green vein kratom contains very bright looking green veins dispersed throughout the leaf and stems of the kratom tree. As far as effects go, this strain is right in the middle of red vein and white vein kratom. For many years green maeng da has been touted as most well-rounded kratom strain, delivering lots of energy in small doses and becoming more sedative in larger doses.
When it comes to king of kratom strains, Green Maeng Da comes to mind. This has been one of the original strains of kratom being produced and sold online since retail kratom inception. Our green maeng da is grown in Kalamantan, Indonesia and has a wide variety of uses. Local residents to Indonesia use this strain to gain cognitive function and focus during their day. It often prodoces a much desired euphoric feeling, hence where our comapny derived its "Phoria" name from.
Borneo Green Vein comes in a quick second to deliver the same euphoric feelings but with strains from Borneo, it contains a higher percentage of the naturally occuring alkaloid 7-Hydroxymitragynine which is very powerful.
Green Malay is one of the most vibrant colored kratom strains we grow. You can simply tell from the bright green color, it is a uniquely diversive strain compared to everything else. This strain was cloned from Malaysia where it gets its name from. Malaysia has some of the most optimal growing conditions for the kratom tree and many get up to 20-40 feet tall in height scouring over the jungle.
Kratom Mixtures
At Phoria Kratom, we have developed two kratom strains that are a combination of two or more isolated strains. One of those is Red Dragon, which we already spoke about, that combines all of our red veined kratom strains into one mixture. The other is our Phoria Gold kratom strain. This mixture literally takes every kratom strain in our arsenal and combines it into one making it the most diverse and inclusive strain on the market.
Black Maeng Da
Black Maeng Da is manufactured with a unique fire roasting process that tones done the bitter taste of kratom. This strain contains lesser amount of alkaloids than its cousin strains and provides a subtle, yet distinct kratom feeling compared to other strains. If kratom seems too strong for you or you are a beginner we recommend this strain for you. The fire roasting process also makes this strain more digestable for people that have digestion problems and irratabilities with taking kratom.