All you need to know about travelling safely with Kratom
Mitragyna speciosa, better known as Kratom, has taken over the American Botanical and Herbal industries by a storm. It is gathering attention over all the circles in the botanical community. There are many associated benefits of the substance, and new customers are becoming Kratom fans every day.
However, integrating Kratom into your everyday routine can be challenging if you have not done your research correctly. One of the most commonly asked question by new Kratom users is regarding the legality of the substance while travelling. Despite the federal government considering Kratom a legal substance, several problems can arise when you are travelling with Mitragyna.
If you are an avid Kratom user who is getting ready for a trip, then there are certain factors you need to take into consideration before you bring along your favourite Mitragyna strain. There is a lot of misinformation and rumours amongst people regarding travelling with Kratom. It is essential to adequately research the issues that may arise and how to tackle them before taking your Mitragyna along with you while travelling.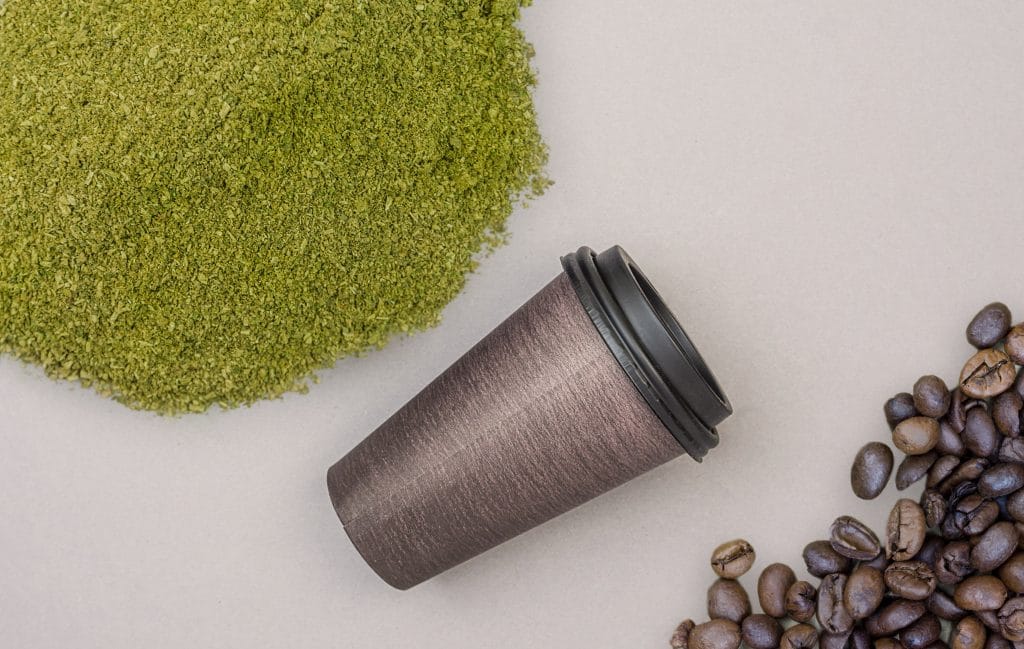 Why do people choose to travel with Kratom?
Kratom has increased in popularity over the past decade, and it has gathered a massive fan base. Numerous vendors are selling Mitragyna all over the States. However, a majority of users prefer to travel with their Kratom rather than buying it when they reach their destinations. Several factors contribute to the customer's decision of travelling with Kratom;
Bringing your own Mitragyna helps reduce the hassle of shopping for the substance when you reach your destination. Furthermore, there are a considerable number of vendors that are selling Kratom. It is difficult to sieve the right vendors from the bad ones and make a purchase while travelling. It is easier to bring your own tried and tested strain powders or capsules with you and escape the hassle entirely.
Helps in maintaining routine
Avid users of Kratom prefer to maintain a routine when it comes to their intake. This maintenance allows them to benefit from their product's associated effects without breaking the streak of use. However, if you are travelling without your Kratom, you are bound to miss a few doses or disturb your intake routine because of availability issues. Customers prefer to bring their Kratom along with them to keep their stringent routines in place.
Kratom has many associated benefits. A lot of these benefits help in reducing tiredness and giving your energy and mood a boost. The substance is also famous due to its analgesic properties. Several customers prefer to bring their Mitragyna along because it helps them deal with the tiredness of travelling.
Product trust and familiarity
Customer satisfaction and trust are the fundamental principles of every great Kratom vendor. Customers prefer bringing their products while travelling as they are familiar with the Kratom products and trust them. Furthermore, using familiar Mitragyna products instead of buying new ones from an unfamiliar vendor.
If you take your good quality Mitragyna strains with you while travelling, you will not have any physical drawbacks. Several customers require time to adjust when trying Kratom from new vendors. However, using your products raise no such problems.
The current status of the legality of Kratom
When it comes to the status of legality of Kratom, there is a lot of confusion. One of the most crucial problems with the legal status of Mitragyna is its constantly changing nature. According to the United States' federal laws, Kratom is a legal substance that can be freely used and possessed. There are no federal laws in place that restrict the use and possession of Kratom. However, every state is given the freedom to implement its laws with regards to Kratom. Even though most states of the U.S. have declared Kratom to be a legal substance, many states have laws in place that restrict the use of the substance. Officials can take legal action against an individual who is not following the state laws regarding Mitragyna, its use and possession.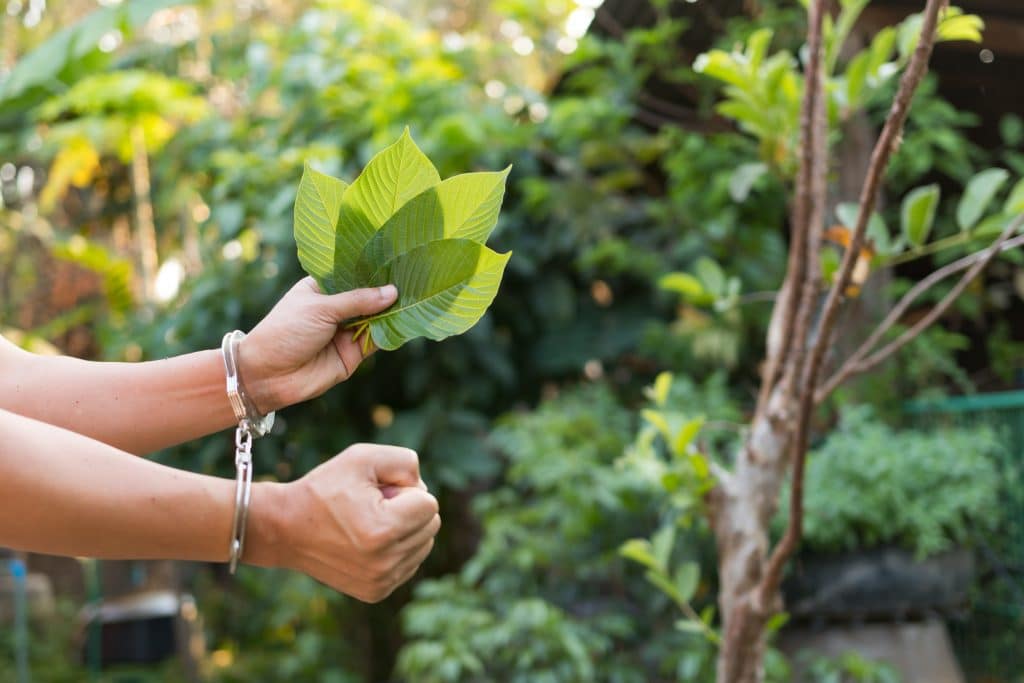 This approach is responsible for putting Kratom in a grey zone due to which customers are confused regarding its legal status. The Drug Enforcement Authority has declared Mitragyna unfit for consumption, creating a negative cloud around the substance. Several States in the United States have banned the substance or declared it a regulated substance. These ambiguous regulations are mainly responsible for creating confusion amongst users if they are travelling with Mitragyna.
What kind of problems can arise while travelling with Kratom?
There are an array of possible issues that can arise when you are travelling with Kratom. However, customers can tackle these problems quite easily and without hassle. Some of the problems that you may face when travelling with Kratom include:
This factor is the most commonly occurring problem amongst customers when they are travelling with Kratom. The FDA does not regulate the substance. Therefore, airport security can create issues for the customer when travelling with Kratom.
Furthermore, airport security is generally not aware of Mitragyna, its nature and legal status. This unfamiliarity with the substance is because of its confusing legal status. Hence, the security officials tend to consider the substance as something illegal and can lead to creating problems for the traveller.
Another major issue that can arise when travelling with Mitragyna is the legal status of the substance in various states and countries. It is illegal to travel into a state/country with Kratom if the laws of that specific place have declared the substance illegal. Furthermore, suppose you have a connecting flight, and your transit state has declared Kratom illegal. In that case, you will have problems travelling with the substance even if your final destination has legalized Mitragyna.
When travelling with Kratom, you are likely to be questioned by security officials and airline security. This questioning can result in your time being wasted and cutting close when it comes to your flight departure. Time constraints are an important factor to consider when thinking about travelling with Mitragyna.
Top tips for safe travel with Kratom
Several issues can arise when travelling with your Kratom. Luckily, customers can easily tackle most of these problems if they carefully research and plan their travels and interactions. Some important tips to take into account when travelling with Mitragyna include:
Remember to check the legal status of Kratom in the state or country you are travelling to. Make sure that none of the places you visit has declared Mitragyna as an illegal substance. If you have a transit destination, ensure that the substance is legal in the transit state.
Ensure that your Kratom products are in their original packaging and not in unlabeled plastic jars and packs. Doing this makes it easier for airport officials and security to identify the product you are carrying without having doubts about its nature and legality.
Research the Kratom laws of your destination. In this way, you will be prepared for any type of questions that officials throw your way. It is important to not get confused when answering the questions of airport security.
Some people will advise you to be sneaky and hide your Mitragyna products. However, this is extremely counterproductive. You should be forthcoming about what you are carrying in your luggage. Make sure that your Kratom is easily visible when your luggage is checked. Furthermore, place it in accessible pockets of your carry-on bags. Doing so will make it easier for you to pull the product out and answer any questions regarding it when asked.
Give yourself space regarding the time constraints. Make sure that you are arriving early at the airport and checking in early as well. This will give you time to answer all questions and clear the security checks without getting anxious about the passing time.
When travelling between states, make sure that you are not travelling to a state which requires a Kratom prescription. If you are travelling to such a destination, ensure that you have your prescription with you at all times. Furthermore, Alabama, Arkansas, Indiana, Wisconsin, Vermont and Rhode Island have Mitragyna banned. Ensure that you do even have a transit in these states during your travel when carrying Kratom.
Can I travel with Kratom between countries?
You can travel between countries with Mitragyna. However, it is important to figure out the legal status of Kratom in the country you are travelling to. It is a detrimental approach to consider Mitragyna illegal in a country simply because it has not been banned. For this purpose, extensive research is needed. One of the friendliest continent when it comes to Kratom is Asia. Asia is the origin of Mitragyna. However, even a few countries of Asia, including Singapore, Vietnam and Japan, have not legalized the product yet.
Similarly, countries like Poland, Russia, Latvia and even Canada have not legalized Mitragyna. This list is not set in stone as Kratom laws are constantly changing. It is imperative to thoroughly research the country you are travelling to and gather information regarding the Kratom laws.
Whether you decide on carrying Kratom with you on your travels or not, it is important to have the best products with you. We at phoriakratom.com offer same-day shipping to all the states of the U.S. that have Mitragyna legalized. Place your orders with us today and make sure that you travel safely.