Everyone experiences pain at some point in their life, whether minimal and acute when you stub your toe on the dining room table or detrimental and long-lasting, such as a car accident or serious fall. Humans are by nature, somewhat accident prone and pain is the bodies way of telling us many things.
But what do we do when it won't go away? We take medication. Pain medications can work for certain people, but unfortunately mostly all pharmaceutical grade pain medication comes with severe and unwanted side effects, pushing people to seek natural alternatives.
Introduction: What is Kratom?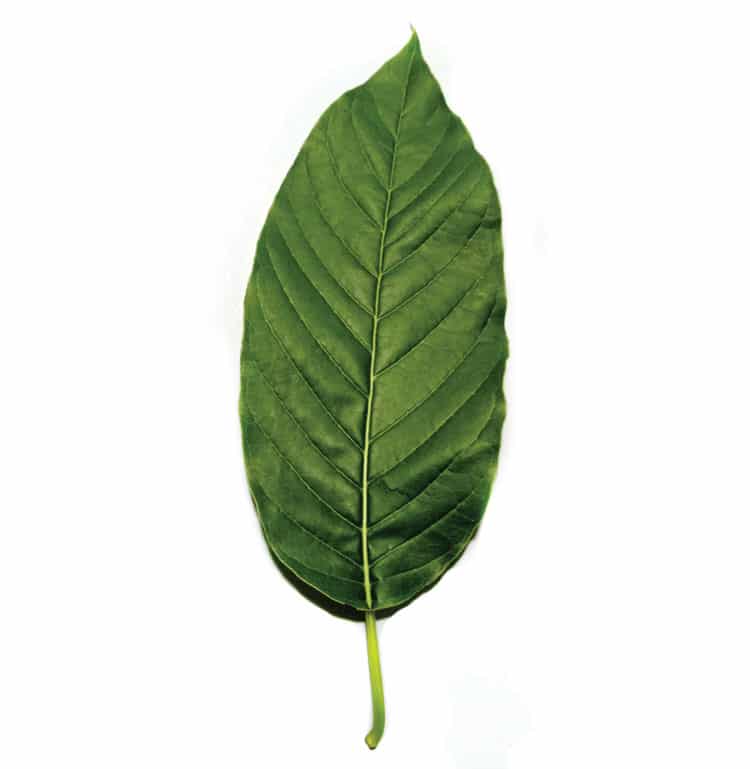 By now you have probably heard of Kratom (Mitragyna speciosa), the newest trend currently being used to manage mild to chronic pain. Originating in southeast Asia, the Kratom tree is responsible for the growth of a leaf that belongs in the same plant species as coffee. This leaf contains a naturally occurring compound called mitragynine, also commonly known as an alkaloid. Scientifically, we know that it operates much like an opioid but without the molecular structure of one.
Why You Should Consider Using Kratom for Pain Relief
In a world where doctors unfortunately are overcome with greed, pharmaceutical kick backs and other lucrative drug bonuses exist and still influence society's general health and well-being. Many people are becoming wise to these methods and realize an all natural solution might seem too good to be true, but here it exists and it's name is Kratom.
Kratom is a natural pain reliever that has been used for centuries in Southeast Asia. This plant has been used to relieve chronic pain, help with opioid withdrawal symptoms, and as a stimulant for work.
Kratom is an herbal supplement that can be taken orally. It contains alkaloids such as mitragynine, 7-hydroxymitragynine, and mitraphylline. These alkaloids have been shown to have many different effects on the body in different dosages.
Many people use kratom as an alternative treatment for pain, including back pain. Kratom works by blocking pain signals before the brain can process them, so it's effective against any type of pain, irrespective of the underlying cause.
Can Kratom Help With Lower Back Pain and Chronic Pain?
Kratom contains many naturally occurring chemicals called alkaloids that interact with the body's opioid receptors to dull pain. Mitragynine and 7-hydroxymitragynine are the two most essential alkaloids for pain relief, and strains with high concentrations of 7-hydroxymitragynine are the best for treating chronic back pain.
Kratom is not an opioid even though it might have similar activity. Kratom is actually a natural muscle relaxant that could help alleviate back pain and doesn't come with some of the severe unwanted side effects of opioids.
Kratom, Dopamine & Chronic Pain
Kratom has been shown to directly affect concentration of dopamine in the brain or central nervous system, which has been linked to suppressing pain signals from the body. Dopamine is often referred to as the body's pleasure chemical but can also more often than not be categorized as a motivational chemical.
A recent study has shown that dopamine and anticipation of pain affect each other in a way that changes our perception of pain. One study examined the role of kratom on dopamine, discovering that the molecule's concentration in the brain and spinal cord increase with use. Long term use changed the way individuals perceived pain, reducing sensitivity to external stimuli giving people an alternative way to manage the body's pain.
Kratom & Serotonin Levels in the Brain
Serotonin does not directly affect pain but can certainly alter one's ability to tolerate pain more and perceive pain less based on the fact of regulating mood. As a very important neurotransmitter in our body's physiology, serotonin affects memory, mood and other cognitive abilities. What studies have found is that kratom can actually increase the absorption of serotonin in the central nervous system.
Chronic depression, anxiety and psychosis can all be very common of individuals who suffer from chronic pain. In certain circumstances, doctors may prescribe serotonin and norepinephrine reuptake inhibitor (SNRI) drugs to help increase serotonin levels available to the central nervous system. While these sometimes can work very well from managing pain-related depression and anxiety they can shortly become extremely additive quickly leading to abuse.
Even though kratom is not an SNRI pharmaceutical drug, kratom does have similar effects on serotonin levels. While kratom is commonly known for its binding affinity to opioid receptors in the body, it also has affinity to serotonin and dopamine receptors, signaling that it may have antidepressant and antipsychotic effects.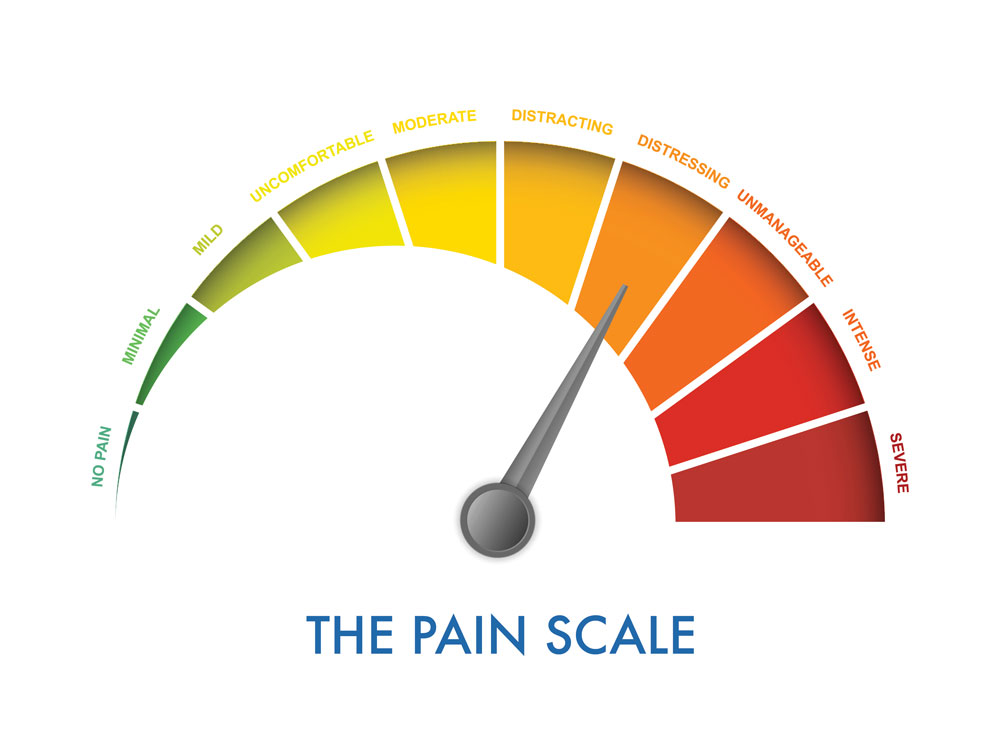 The Best Kratom Strains For Helping Relieve Chronic Pain
The general consensus among kratom users is that red kratom strains are going to be the best bet for assisting with pain relief and chronic pain. Red strains have more of an analgesic effects when taken orally and can typically assist with mild to moderate pain. Specifically, kratom strains high in the alkaloid 7-hydroxymitragynine are going to work best and will be a more potent tool in the fight against pain.
Red Maeng Da Kratom
Red Maeng Da is a premiere strain notable for its analgesic and pain-suppressing effects. Typically, red maeng da kratom has unusually higher levels of the alkaloid 7-hydroxymitragynine, and should only be used from experienced kratom users.
Red Bali Kratom
Red Bali is very similar to red maeng da kratom and the effects it produces. Red Bali kratom comes from the Indonesian island of Bali and is typically a leaf that is harvested very young in age. The only downside to Red Bali is that it isn't very potent so it will take a larger dose to see desired results.
Borneo Red Vein Kratom
Borneo Red Vein is cultivated on the island of Borneo and has a slightly different alkaloid profile than Red Maeng Da or Red Bali Kratom. Some experienced kratom users have reported this strain to be the sleepy or tired strain. These sedative effects might be useful for someone in mild or moderate pain to rest or possibly sleep better.
Red Dragon Kratom
Phoria Red Dragon is a unique three part mixture of all the strains above, Red Maeng Da, Red Bali, and Borneo Red Vein kratom. This was developed to incorporate all of the unique alkaloid profiles from all three red strains into a red super strain designed to combat chronic pain directly.
Potential Risks Of Using Kratom
While kratom is often used to treat chronic pain and other pain disorders, that does not mean it doesn't come with it's own set of cons or risks.
Like any drug, substance, or supplement there are risks associated with taking kratom and these effects may include anxiety, increased heart rate, nausea and drowsiness. Withdrawal symptoms can also arrive to individuals with prolonged use or abuse of kratom. Even though kratom is not considered an opioid, it does cause addiction and physical dependence with abuse. The best way, according to experienced kratom users, to avoid becoming dependent is to closely manage your dosages and intake of kratom daily or weekly. Here at Phoria, we believe in the pain relieving abilities of kratom to be a positive thing but with everything else in the world too much of one certain thing can lead to abuse, so listen to your body and please take everything, including kratom, in moderation.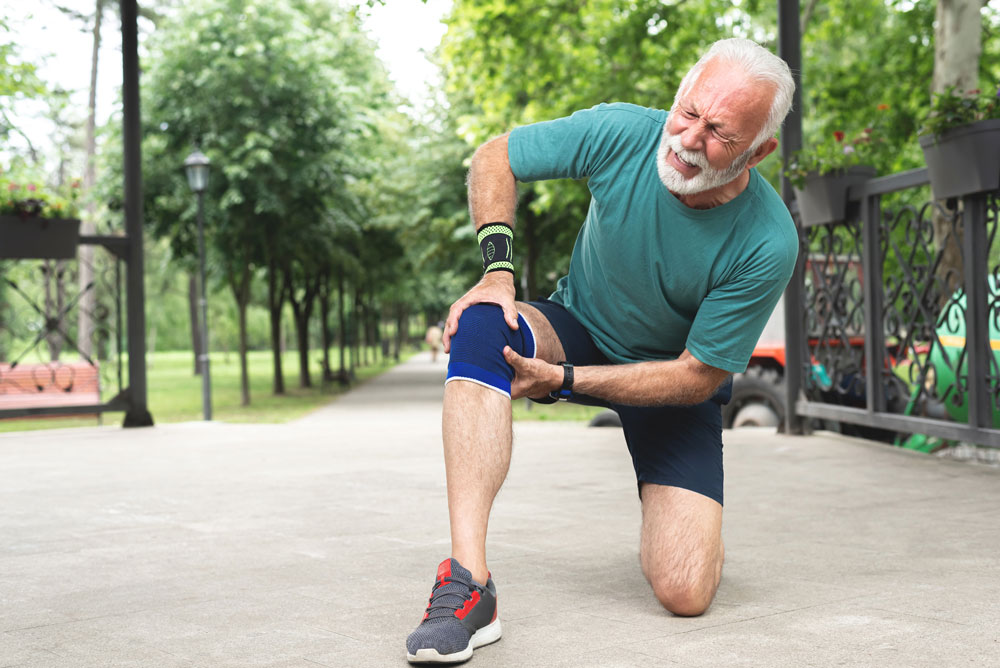 Is it Safe to Take Kratom with Other Pain Medication?
No, combining kratom with pharmaceutical pain medication is definitely not a good idea or recommended in any degree. The interactions between different drugs can be very complicated and can have drastic side effects when unknown. If you are currently on any prescribed medications whatsoever consult your doctor or physician first before trying kratom.
How Much Kratom Should I Take for Chronic Pain Relief?
This is one of our most commonly asked questions and there is no simple answer. Everyone reacts to kratom differently and everyone's pain situation is different so it is best to start out with low dosages of raw kratom first and move your way up to something stronger if you need it to be safe. In perspective, raw powder is 1.2-1.8% mitragynine on average depending on the batch, and kratom extract can go all the way up to 75% mitragynine content. Experienced kratom users recommend starting out with approximately 2 grams of raw powder and then working your way up.
How to Get Started Using Kratom for Chronic Pain
Fortunately for you Kratom is available in many different varieties and types including capsules, raw powder, extract and more. The quantity and dosage of Kratom is user-specific and can depend on many different variables including but not limited to age, height, weight and previous health history.
References
Eastlack, S. C., Cornett, E. M., & Kaye, A. D. (2020). Kratom—Pharmacology, clinical implications, and outlook: a comprehensive review. Pain and therapy, 9(1), 55-69.
Stolt, A. C., Schröder, H., Neurath, H., Grecksch, G., Höllt, V., Meyer, M. R., … & Becker, A. (2014). Behavioral and neurochemical characterization of kratom (Mitragyna speciosa) extract. Psychopharmacology, 231(1), 13-25.
Johnson, L. E., Balyan, L., Magdalany, A., Saeed, F., Salinas, R., Wallace, S., … & Grundmann, O. (2020). Focus: Plant-based Medicine and Pharmacology: The Potential for Kratom as an Antidepressant and Antipsychotic. The Yale Journal of Biology and Medicine, 93(2), 283.
Anand, A., & Hosanagar, A. (2022). The Addictive Potential and Challenges with Use of the "Herbal Supplement" Kratom: A Case Report and Literature Review. Pain Medicine, 23(1), 4-9.